Hundreds of registered participants, personal records achieved, many smiles shared. More athletes and better performances on Sunday 12 March at the second edition of the Derthona Half Marathon organised through the streets of our beautiful Tortona. Almost 700 registered and over 1,000 people, including runners, walkers and family members, arrived in the city attracted by the national-level race. The women's first place went to Valeria Straneo (Azalai ASD), the Italian Marathon record holder, while the men's winner was the Italian Army's Marouane Razine (Centro Sportivo Esercito).
As the event's main sponsor, we at Entsorga cannot hide our great pride. It is a prestigious race, in which we have believed since the first edition and that we have also helped to make carbon neutral this year. How? We have fully offset the non-reducible CO2 emissions related to the organisation of the event thanks to the carbon credits obtained with geCO2, our patented and certified system that captures CO2.
The friendship between Entsorga and Azalai goes back a long way, based on a strong passion for sport in a still authentic and pure nature. A place of rare beauty, in the middle of a densely populated and urbanised area, where we are fortunate to live but which we also have a responsibility to protect and make known.
Just as Azalai believes in the possibility of making the Tortona area grow by promoting physical activity, so Entsorga, while working all over the world, has chosen to keep its headquarters in the city, continuing to invest in initiatives that enhance it. To make these places more hospitable and pleasant.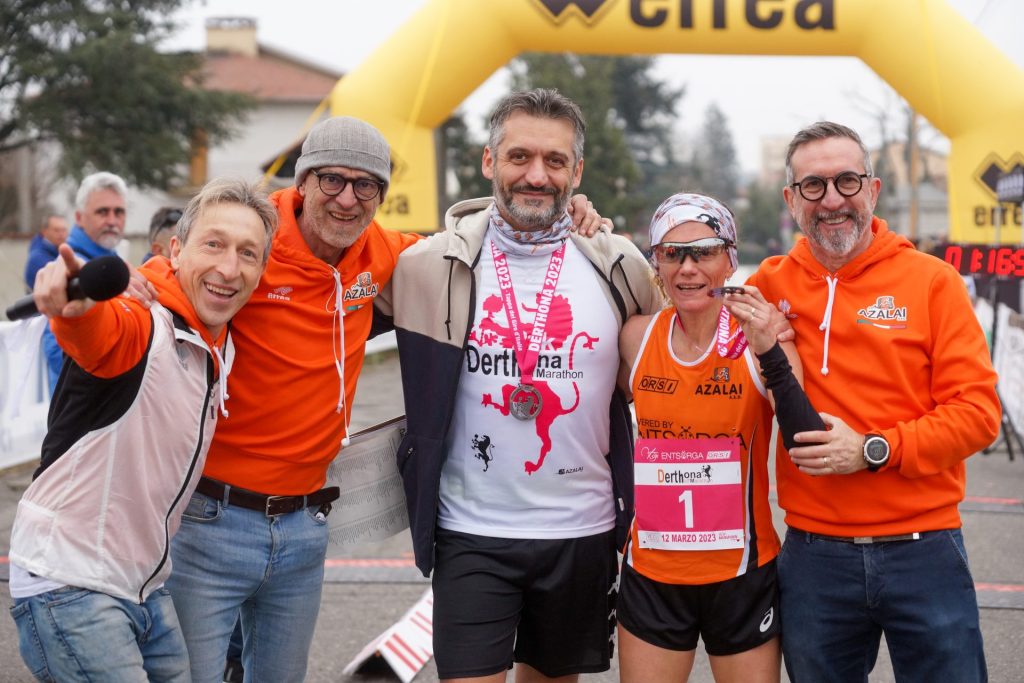 "This is also our way of being sustainable: working together with all the players of this beautiful territory to grow strong and to stimulate ecosystems for people, outside the large urban centers," says G.F. Galanzino, CEO of Entsorga. "Alternative and attractive places for talent, where they can choose to work and innovate, but also to live".
The organising committee and the entire staff of Azalai ASD were also very satisfied with the success of the event and the remarkable technical results achieved by the professionals.
"The preparation of the race took us months," emphasises President Claudio Robbiano, "but the Half Marathon best represents the team spirit of our Association: an opportunity to run and walk our territories, taking care of them together. Because there is no better way to convey respect for the environment and for others than to start by keeping the places where we live clean."