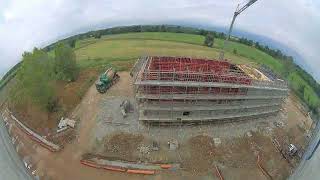 Anaerobic digestor plant - Santhià (VC) - Italy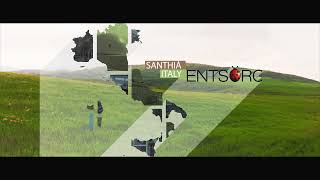 Santhià - Composting and Anaerobic Digestion Plant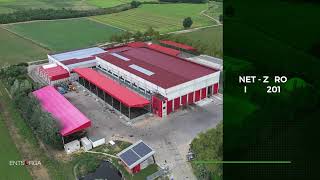 Entsorga Corporate Video 2021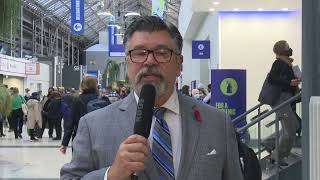 Christopher Maloney, CEO of Entsorga Inc., at COP 26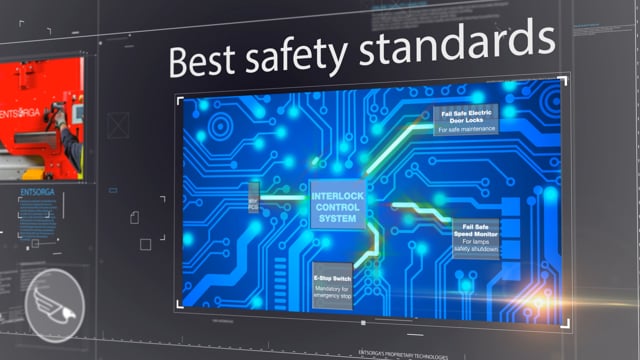 Ensorga Falcon, NIR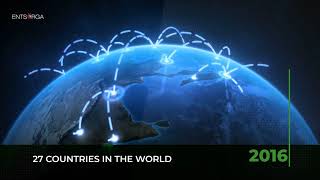 Entsorga Corporate Video 2018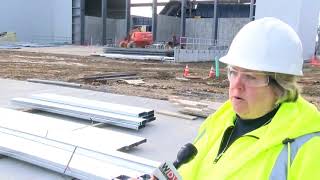 Emily Dyson, on air on network DVM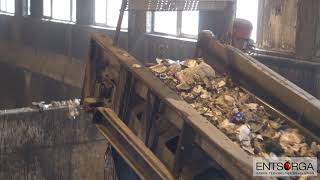 ENTSORGA BEE: THE STATE OF THE ART FOR MECHANICAL AND ORGANIC PROCESSING (BIODRYING) OF WASTE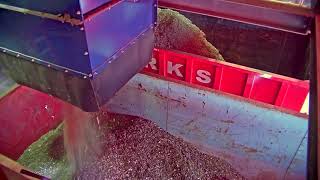 Entsorga West Virginia - Mechanical and Biological Treatment plant
Anaerobic digestor plant - Santhià (VC) - Italy

Timelapse of the construction of the first semi-dry anaerobic digester, to complete the composting plant in Santhià (VC), Italy.

Santhià - Composting and Anaerobic Digestion Plant

The plant produces quality compost starting from organic kitchen waste and represents the state of the art of the waste recovery Entsorga proprietary technologies. From 2020 it also produces biogas by using anaerobic digestion and then biomethane for natural gas network.

Entsorga Corporate Video 2021

Our mission, our story, our numbers

Christopher Maloney, CEO of Entsorga Inc., at COP 26

Entsorga has been invited at COP26 to talk about its experience in the field of renewable technologies and biogas projects.

Ensorga Falcon, NIR

Created by combining the best NIR identification technology with Entsorga's long time experience in waste treatment, the Falcon is a top level NIR optical separator, capable of identifying different materials to easily meet all customers real necessities.

Entsorga Corporate Video 2018

Founded in 1997 with headquartered in Tortona (Italy) and active in Europe, the Americas and Africa, the Entsorga Group is among the leading companies in the green technologies sector. Entsorga is one of the first movers in design and construction of waste treatment plants to handle the entire waste treatment cycle. In more than 20 years, it has consolidated a technology driven business model, which offers customers simple and certified technological answers to transform waste into new resources, but it also helps them to design ad hoc solutions, taking care of their implementation and structuring regulatory paths to allow the development and implementation of projects successfully. To date the Group has developed 13 technologies and 11 patents and has built globally more than 100 plants in more than 27 countries, including projects for small communities and large fully automated industrial systems. It also offers after-sale technical services, ensuring assistance and allowing to remotely monitor operating plants with proprietary software.

Emily Dyson, on air on network DVM

Entsorga West Virginia project manager Emily Dyson's talk on the DVM.com network about the plant under construction in Martinsburg.

ENTSORGA BEE: THE STATE OF THE ART FOR MECHANICAL AND ORGANIC PROCESSING (BIODRYING) OF WASTE

The Entsorga's patent and proprietary technology Bee is the best performing solution: a fully automated plant with single reactor, exceptionally environmental safe (no odors) and efficient. The exceptional odor control system makes the technology probably the best in the market.

Entsorga West Virginia - Mechanical and Biological Treatment plant

The plant located in Martinsburg, West Virginia, is designed to receive and handle Municipal Solid waste and commercial and industrial waste generated in Berkeley county and produce N.H.S.M. alternative fuels for industrial users.This project represents an important milestones for Entsorga, which concludes a long path of research started 15 years ago to find a safe, sustainable and clean alternative to landfill disposal, and the first Entsorga facility in North America.