TO SHARE BEST PRACTICES AND COMPARE OURSELVES WITH IMPORTANT AND STRATEGIC REALITY IN OUR SECTOR, OVER TIME WE HAVE BUILT A SOLID NETWORK OF RELATIONSHIPS BY INSERTING OURSELVES IN NATIONAL AND INTERNATIONAL, PUBLIC AND PRIVATE ASSOCIATIONS.

INTERNATIONAL ASSOCIATIONS

The World Biogas Association is the global trade association for the biogas, landfill gas and anaerobic digestion (AD) sectors, dedicated to facilitating the adoption of biogas globally. The WBA believes that the global adoption of biogas technologies is a multi-faceted opportunity to produce clean, renewable energy while resolving global issues related to development, public health and economic growth. It seek to represent all organisations working in the biogas industry at the international level across the world, including; national associations, biogas operators and developers, equipment providers, water companies, the agricultural sector, waste companies, and academic & research institutions.
Entsorga has been a member of the WBA since 2019. In 2020, Entsorga Italy CEO G.F. Galanzino and Entsorga Inc CEO Christopher Maloney were elected Councilors of the Global Biogas Council, the WBA's 9-member council from 8 countries, which will serve 3-year terms.

IBA (Integrated Biogas Alliance) is one of the largest global partnerships in the world to offer state of the art, turnkey technology solutions for turning virtually any organic waste into renewable energy and organic fertilizers. This platform solution will lower the inherent risks facing developers, investors and EPC's in developing biogas plants, lowering project execution risks and improving their bankability.
With its global footprint, reach and supply chain, the IBA has the capability to process virtually any organic waste including livestock, food and green waste, generating both renewable natural gas as well as compost and other organic fertilizers for projects anywhere in the world. Extracting biogas from organic waste means not only producing bio-energy and other fuels from renewable sources, but at the same time drastically reduce CO2 emissions in compliance with the targets set by the Kyoto Protocol and the Paris Agreement to fight climate change.
Entsorga in one of founding members, together with AB Energy (Italy), Zenviro Tech (USA), (Italy), Greenlane Renewables (Canada), and Tietjen (Germany), all internationally recognized technology companies with long track records of success in the biogas industry. Entsorga Inc CEO Christopher Maloney is its president from 2019.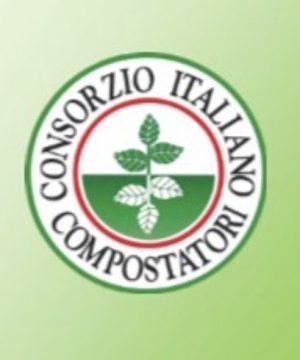 The Consorzio Italiano Compostatori is a nonprofit organization dedicated to promoting and enhancing the recycling activities of the organic fraction of waste and aims to produce compost and biomethane. The Consortium brings together and represents public and private entities that are producers or operators of composting and anaerobic digestion plants, trade associations, technical studies, laboratories, research organizations, equipment manufacturers and other companies interested in organic fertilizer production activities. Today, CIC is pursuing the achievement of the goals set by the European Union as part of the Circular Economy package.